---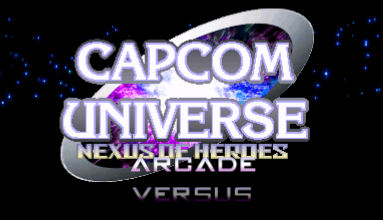 First I'd like to apologize for taking so long to release this Demo. I added 6 more characters to it as i felt 20 just wasn't enough. It was a lot of work getting it to a state that i felt was playable. I realize there are still cosmetic issues especially with a couple of the stages, but i want to move on to new characters and start using Mugen 1.1 which has better stage features like animated parallax support.
In total there are 26 characters in this demo
They are:
Amingo
Bulleta
Captain Commando
Chun-Li
Guy
Hayato
Hugo
Ingrid
Jill
Jin
Karin
Ken
Morrigan
Phobos
Rockman
Rolento
Roll
Rose
Rubyheart
Sakura
Strider
Tabasa
Tron
Urien
Vega
Yang
Game Mechanics:
The Best mode to play in is 2 on 2, 1 on 1 and 1 on 2 works fine as well. Turns mode has a glitch that you need to press a button for to begin the next round.
Some Warnings:
This demo won't be perfect. When fighting against the computer you may encounter some bugs, It's my first time coding A.I.
Things to look forward to in the next release:
Newly Drawn characters. A few examples include Devilotte(thanks to Li-kun), classic cody (thanks to Sky79), Michelle Heart (thanks to Gladiacloud),and Zero (thanks to RamzaNeko), Lou (provided by Laspacho)
More veteran characters
New Stages
Crossover Counter
Delayed Hyper Combos
Special Partner Hyper Combos
EDIT:
Demo revision with bug fixes now available here:
You are not allowed to view links. Register or Login